SignalScope Pro 5 adds FFT and Octave data overlays, new hardware support
SignalScope Pro 5.0 and SignalScope 6.0*, both now available for download on the App Store, add support for up to 7 FFT spectrum curves to be loaded from existing data files (CSV, MAT, or tab-delimited text files previously saved from the FFT analyzer tool). Live FFT data can be overlaid on these curves. When loaded data files include multiple channels of FFT data, one or more of those channels can be selected for display in the current FFT plot. The addition of controls for adjusting the line thickness and opacity of loaded data makes it easy to visually distinguish between live and static FFT data. The FFT analyzer also now supports fractional-octave band smoothing of curves displayed in the plot. (It is important to note this is simply smoothing of the FFT curve—it does not simulate the behavior of true fractional octave band filtering, such as that offered by the Octave analyzer tool, which is included in SignalScope Pro.)
The Octave analyzer tool** also now offers the option to load whole or 1/3-octave spectrum data from data files. Up to six curves can be overlaid on the live bar graph. Again, it is possible to select the individual channels from which to load data when multiple channels of data exist within a single file.
Another significant addition to SignalScope and SignalScope Pro is direct support for iTestMic and iAudioInterface2 hardware from Studio Six Digital, as well as the Dayton UMM-6 USB measurement microphone. The new hardware support is consistent with the additions made to SoundMeter Pro 2.3.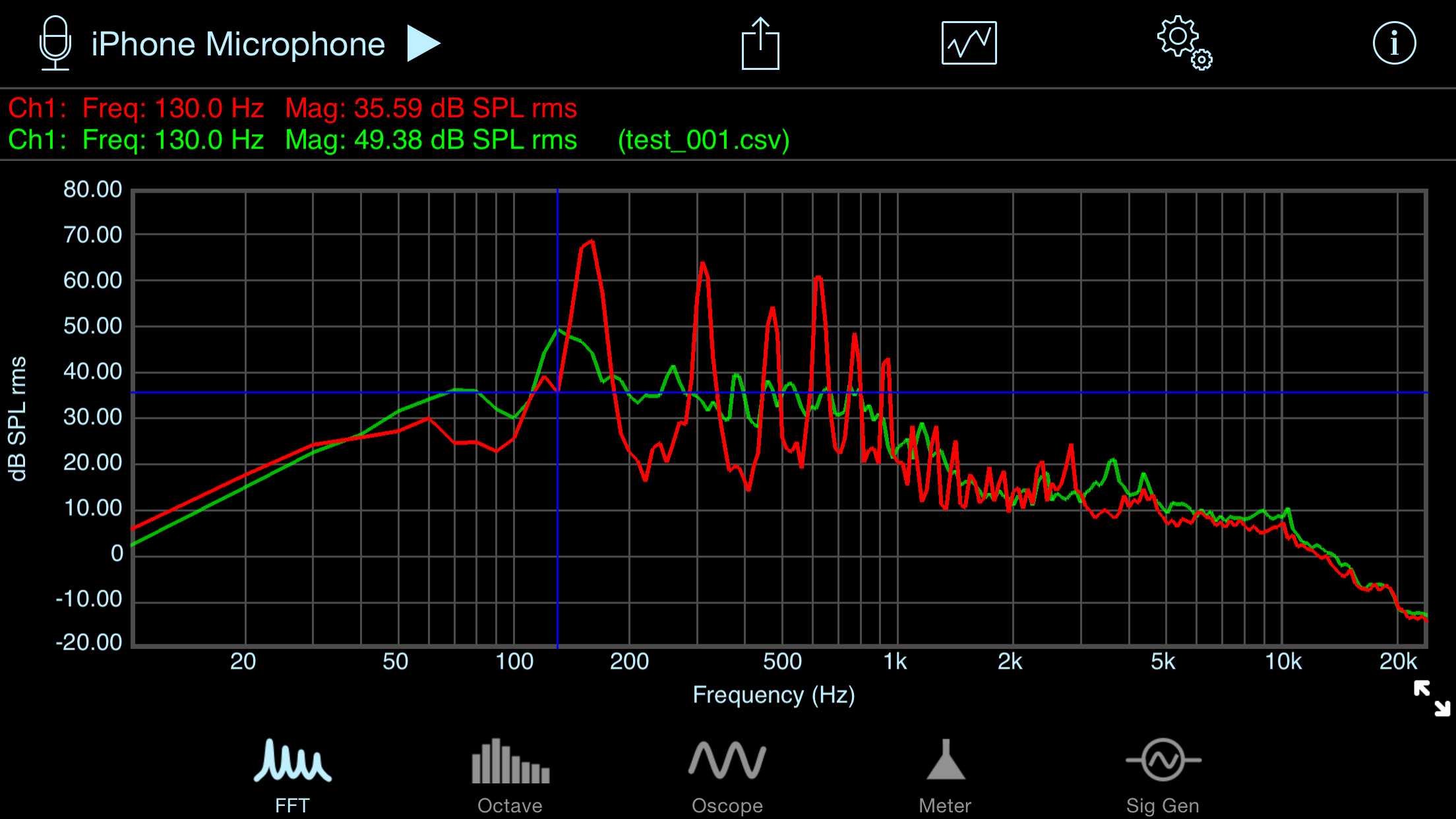 Also new in SignalScope Pro:
SignalScope Pro 5 employs a new plotting framework for real-time data graphs and high resolution image export.
The black color scheme now uses black status bar, toolbar, and tab bar backgrounds.
Support for drawing directly to an external screen (from iPad) has been removed in favor of screen mirroring, which is handled by iOS.
Audio hardware input and output options are now presented from a separate toolbar button, which looks like a microphone, on iPad, iPhone 6 and iPhone 6 Plus.
It is possible to adjust the line thickness of live and loaded frequency response data. The opacity of loaded data can also be adjusted in order to make the live data stand out in the graph.
The oscilloscope time scale can now be set from the oscilloscope options menu.
Saving an audio file no longer causes a crash when working with large oscilloscope time scales.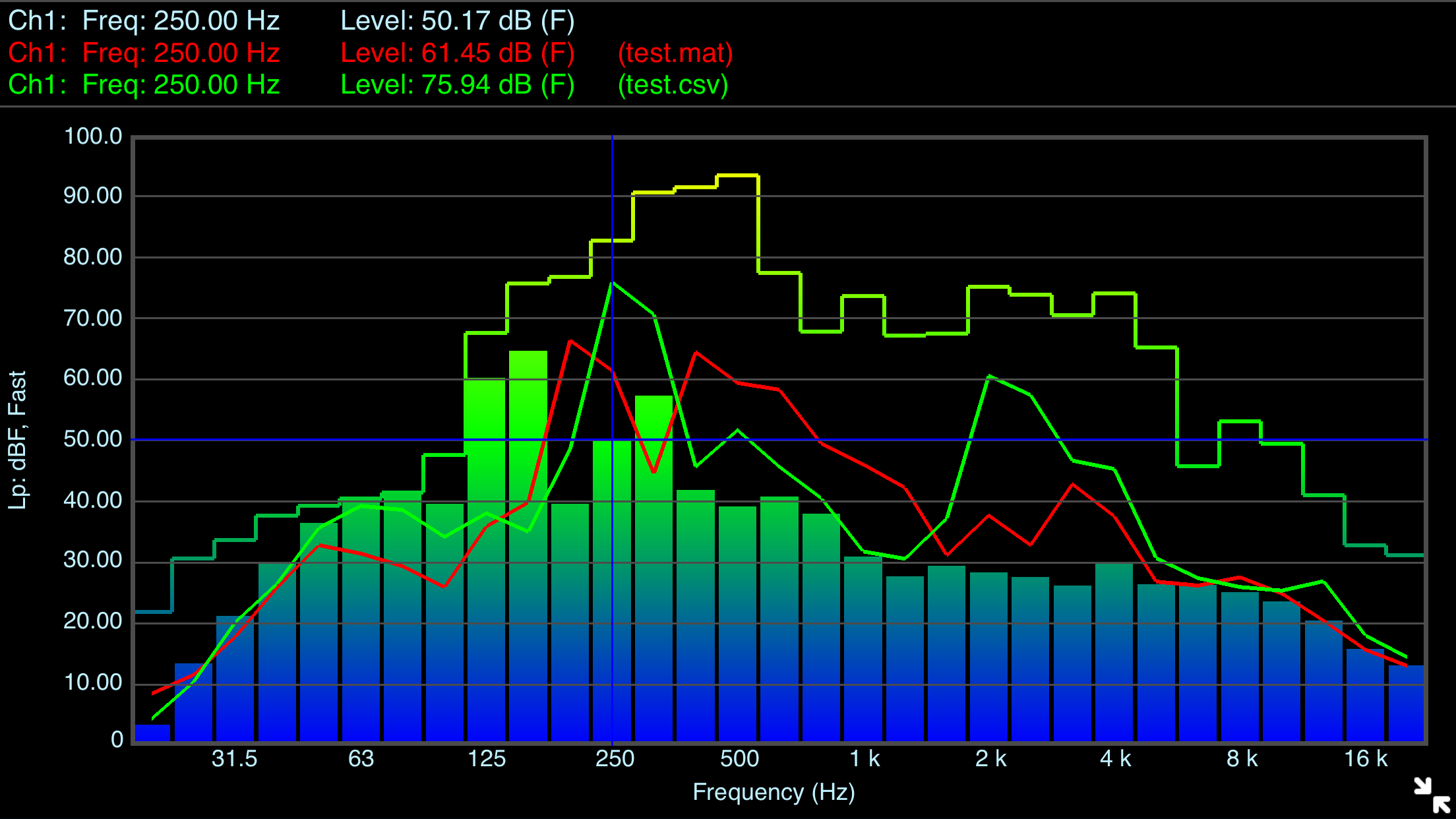 * Data file export and import in SignalScope requires the Data Acquisition Upgrade, available via in-app purchase.
** The Octave analyzer tool is available in SignalScope via in-app purchase. It is included in SignalScope Pro.