SoundMeter Pro adds NC, RNC, NR reference curves and Octave data overlays
SoundMeter Pro 3 now offers the option to overlay noise criteria (NC), room noise criteria (RNC), or noise rating (NR) references curves over the live Octave analyzer bar graph. When NC or NR references curves are visible, SoundMeter Pro also calculates the NC or NR value, respectively. Speech interference level (SIL) is also calculated.
As in the recent update to SignalScope Pro, SoundMeter Pro's Octave analyzer tool now offers the option to load whole or 1/3-octave spectrum data from exported Octave data files. Up to six sound spectrum curves can be overlaid on the live bar graph. It is possible to select the individual channels from which to load data when multiple channels of data exist within a single file. Also of note is the ability to overlay 1/3-octave data on a whole-octave bar graph and vice versa.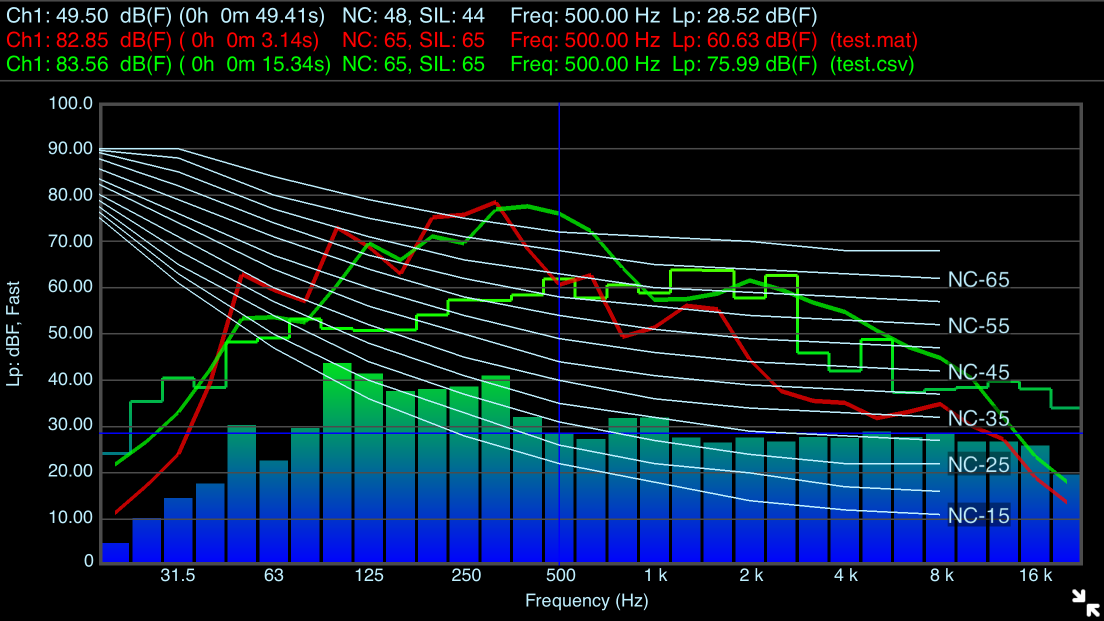 SoundMeter Pro 3 also features the following improvements:
The Octave tool now calculates Lp, Leq, and Lx values, regardless of which is currently being displayed.
The Octave tool calculates the noise criterion (NC) and speech interference level (SIL) as defined in ANSI S12.2-2008, as well as the noise rating (NR) level.
SoundMeter Pro 3 employs a new plotting framework for real-time data graphs and high resolution image export.
GPS coordinates, altitude, and accuracy may now optionally be saved with Octave analyzer data. Retrieving location information now works on iOS 8 for the Meter and Dosimeter tools, which can also export more detailed location information.
When viewing details for data files saved within the app, the Open In button now works properly on both iOS 7 and iOS 8. Depending on the file type and the apps installed and/or configured on your iOS device, options may be presented for emailing, previewing, printing or copying the file, in addition to opening the file in another app.
SoundMeter 7 offers the same enhancements as SoundMeter Pro 3, although some of the new features require upgrades which are available in SoundMeter via in-app purchase. These upgrades include the Octave Analyzer RTA Tool, Percentile-Exceeded Sound Levels, and Data Acquisition Support.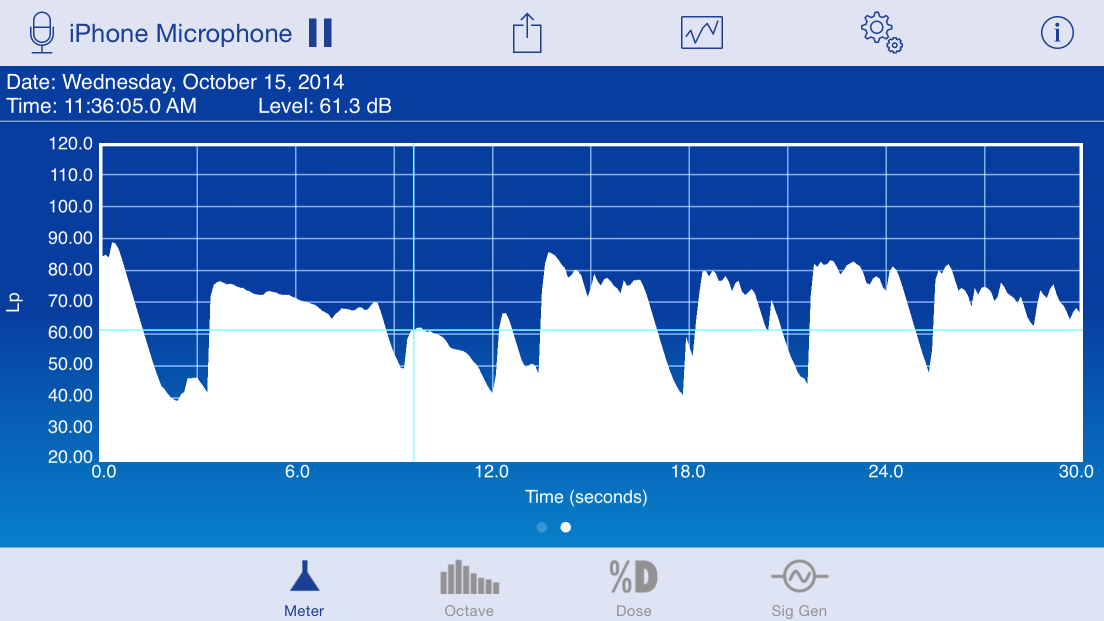 SoundMeter was the first sound level meter app ever available for iPhone and has been recognized as one of the most accurate and most reliable.