SoundMeter now offers Octave data logging on iPhone and iPad
For some time, SoundMeter has offered an optional in-app upgrade that would allow users to log sound level and noise dose measurements for up to two weeks. Version 8.1 adds an upgrade to allow whole and 1/3 octave sound levels to be logged for similar durations. The Octave Data Logging Upgrade will be made available within SoundMeter to users who have already purchased the Octave Analyzer Upgrade.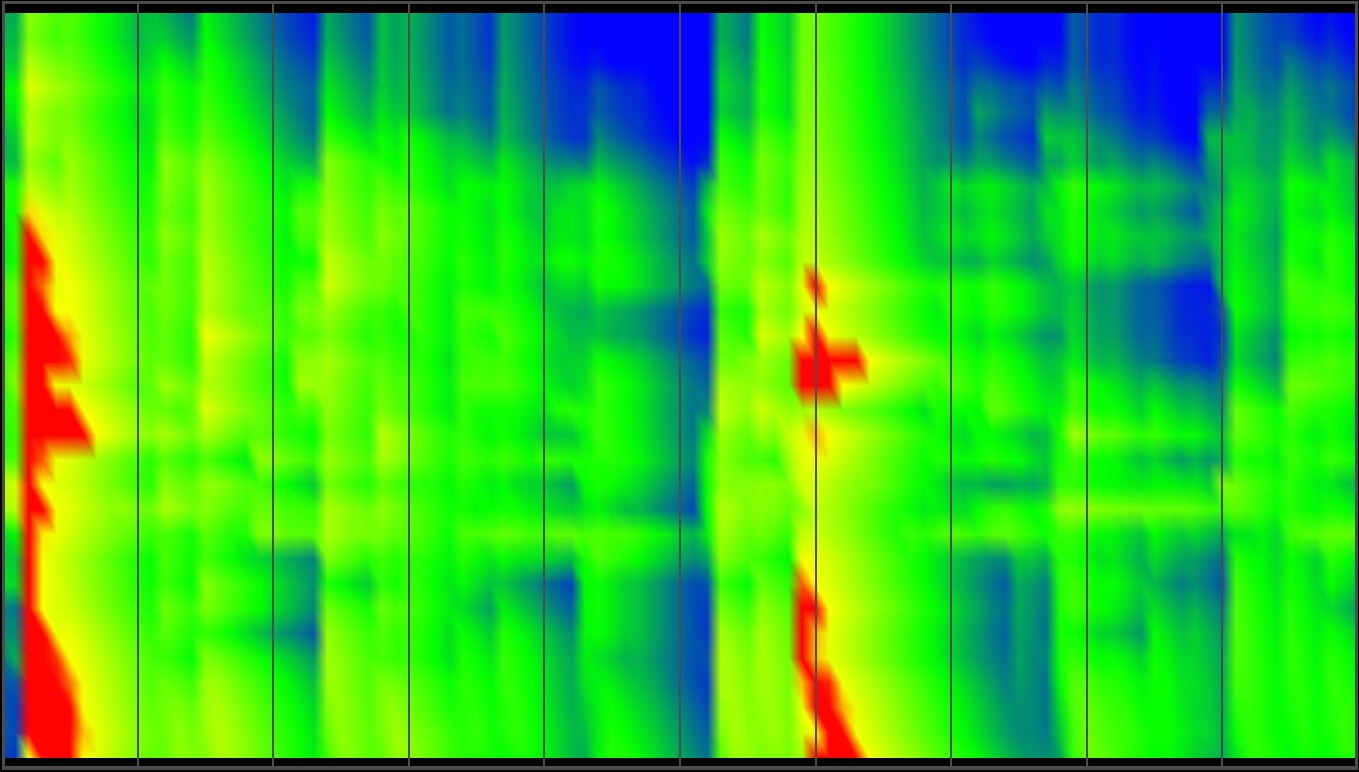 When Octave data logging is enabled, logged levels are displayed in a 2D color surface plot below the standard Octave spectrum graph. The color scale is defined by the vertical scale of the spectrum graph. A data cursor may be placed within the log plot to identify specific levels associated with date,  time, and frequency band.
Octave data can be logged as often as every 0.1 seconds for up to 1 hour, every second for up to 10 hours, or every 10 seconds for up to two weeks. Larger intervals can also be specified in each case.
When data logging is enabled, logged levels will also be included when saving data to a CSV, TXT, or MAT
file. (Saving data in SoundMeter requires the Data Acquisition Upgrade, sold separately.)
SoundMeter Pro includes all the functionality of SoundMeter plus that of SoundMeter's in-app upgrades. Current SoundMeter Pro users get the additional Octave data logging functionality for free.