Electroacoustics Toolbox 3.5 adds AppleScript support for room acoustics
Version 3.5 of Electroacoustics Toolbox extends AppleScript support to the Room Analyzer tool (sold separately), which enables automated room acoustics analysis and data retrieval via AppleScript. Now, in addition to automating the acquisition of impulse response data, users can employ AppleScript to control the analysis of that data to extract relevant room acoustics parameters.
With increased automation capabilities, the Room Analyzer tool also now takes additional steps to verify the accuracy of acoustic decay time estimates, including T20, T30, T60, and EDT. For each of these parameters a nonlinearity value (in per mille, or parts per thousand) indicates how close the acoustic decay approaches a straight line, which is the basic assumption in reverberation time estimation. A nonlinearity value greater than 10 suggests that the user might want to take a closer look at the data to determine whether adjustments must be made to the integration limits for the decay curve to get a more accurate measurement.
Version 3.5 also addresses some issues, which include the following:
– Room acoustics parameters are properly plotted across 1/3-octave bands in the Room Analyzer tool.
– Radio buttons are properly deselected in the IR source drawer of the Room Analyzer tool when switching between Dual FFT or Oscilloscope measurements.
– A bug has been addressed that could prevent the "Try" buttons in the project window from successfully opening a trial of the Noise Dosimeter or Room Analyzer tool.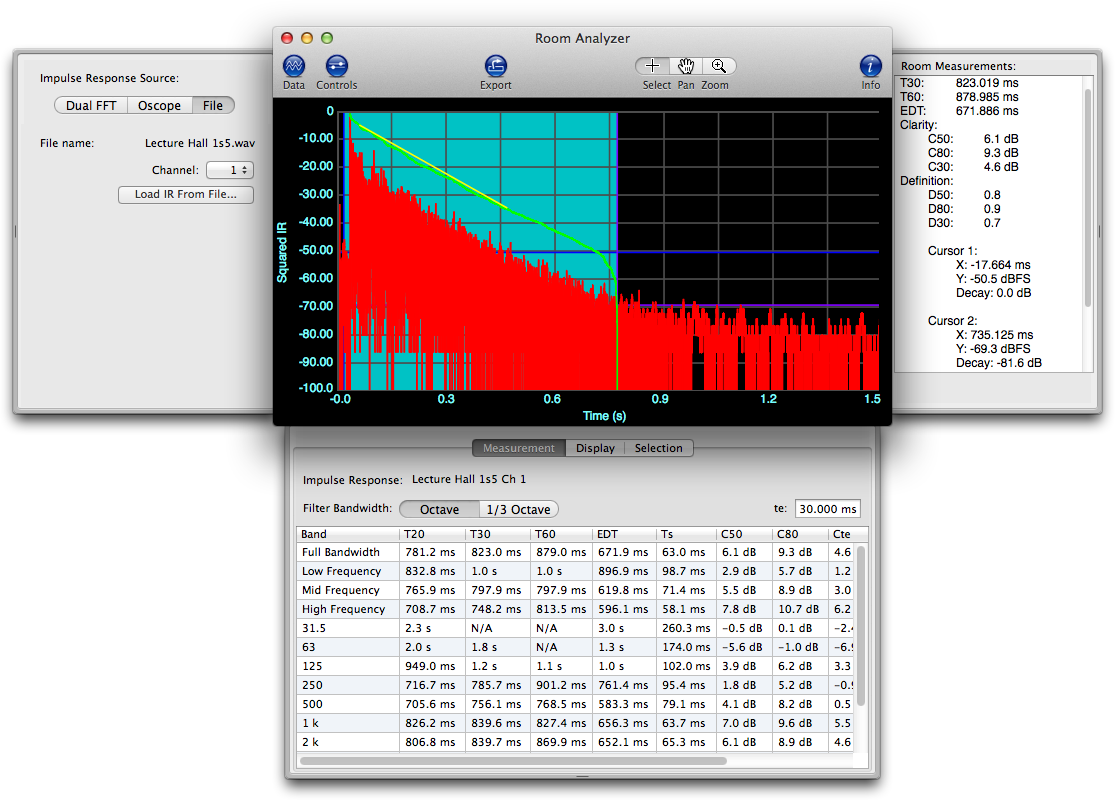 Download Electroacoustics Toolbox 3.5 from the Mac App Store.
Download a free trial of Electroacoustics Toolbox 3.5 from FaberAcoustical.com.