SoundMeter and dB support new iPads
Nominal microphone sensitivities for the iPad Air and iPad mini with Retina display have been added to SoundMeter 4.0.1 and dB 3.0.1.
Both apps also display dark blue toolbars in the black color scheme to make it easier to view the screen in dark environments.
SoundMeter additionally corrects the HTTP file server configuration screen, which now scrolls to reveal the web URL on 3.5-inch iPhone screens (the file server is available for in-app purchase as part of the data acquisition upgrade).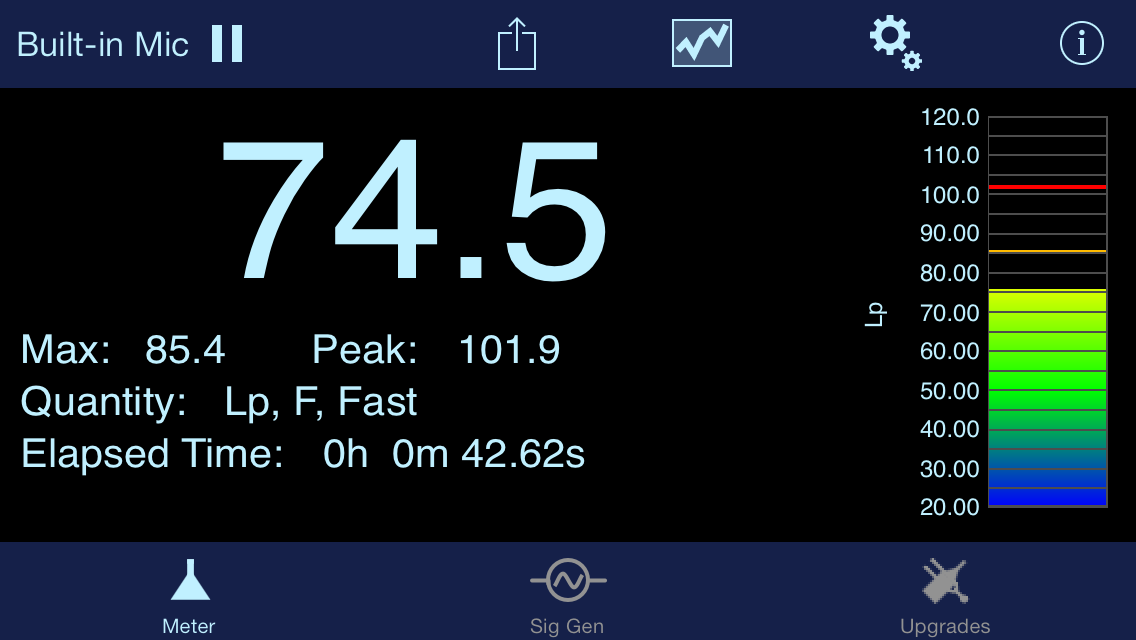 SoundMeter 4.0.1 and dB 3.0.1 are both available for download on the App Store.