SignalScope Pro 3.0 is in the Mac App Store
SignalScope Pro 3.0 for Mac OS 10.6 is now available for download on the Mac App Store.
Faber Acoustical has announced the release of SignalScope Pro 3.0. The latest release of Faber Acoustical's most popular acoustical test and measurement toolset for Mac is now available for purchase in the Mac App Store. Version 3 of SignalScope Pro features an enhanced user interface, better control over audio device configurations, and more comprehensive user preferences.
SignalScope Pro offers a suite of tools on the Mac for dynamic and real-time signal analysis, data acquisition, and automated testing. SignalScope Pro was designed for researchers, educators, consultants, and advanced hobbyists. Despite its power and flexibility, SignalScope Pro provides an intuitive user interface that enables even complex measurements to be configured within a few minutes. Those measurement configurations can then be saved and reloaded when the need arises.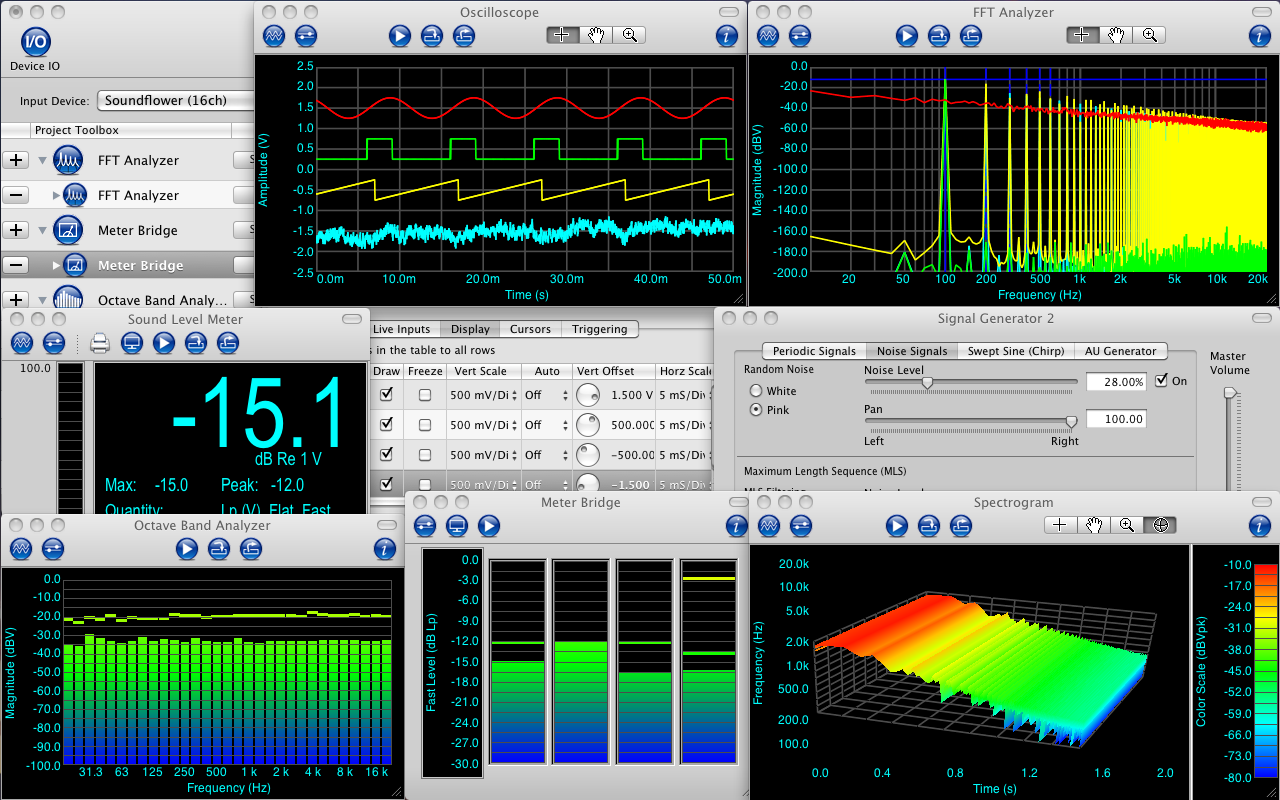 New functionality in SignalScope Pro includes the option to perform arithmetic operations, such as addition, subtraction, and multiplication, on two arbitrary input channels of an audio input device. Users can also specify arbitrary FFT lengths and view live spectrogram data in 3D with a logarithmic frequency scale. Two of each type of analysis tool can be opened and operated simultaneously.
Minimum Requirements:
* Intel-based Mac
* Requires Mac OS 10.6 or later
Pricing and Availability:
SignalScope Pro 3.0 is now available for download on the Mac App Store for $199.99 (USD) in the Utilities category. Those who wish to try SignalScope Pro before they buy are welcome to download a free 30-day trial. SignalScope Pro 2 users can upgrade to version 3 for $99 at our online store.
Learn more about SignalScope Pro 3.0
Download SignalScope Pro from the Mac App Store